A Welcome Message from Pastor Anne Robertson
Sundays mornings at 10:00 a.m. we gather outdoors, under the tent, safely socially distant.
If you cannot join us in person, we also stream the service live on our Facebook page.
Sunday evenings at 7:00 p.m. Pastor Anne hosts a Sermon Talkback.
Join her on Zoom.
We will have an initial time of check-in and sharing, then Pastor Anne will replay the sermon from Sunday morning, followed by a time of free-form discussion about the issues raised in the sermon.
You don't have to attend Sunday morning to participate. You don't have to have feedback or questions; you're welcome to just join us and listen in. Feel free to share the link with any and all you think might be interested.
Did you miss Sunday's service?
About Us
Crawford Memorial United Methodist Church of Winchester, MA is a Christ-centered and inclusive community. We open wide our doors to all people who long to be a part of a vital congregation. Click to learn more about us.
Our next Adult Study will introduce a new book, and be held on a new day and time. Starting Friday, April 9, at 6:00 p.m., Herby Duverne will lead us through Counterclockwise: Mindful Health and the Power of...
read more
by Lauren Gilstrap Milley Christians spend a lot of time at Easter focusing on Jesus rising from dead. While that's important, it tends to overshadow the first part of the story. Jesus was - executed. Executed as a criminal. Why? Well, that's the...
read more
A Holy Week Reflection by Brian Rogers Passion Week! Many emotions this week…the lowest of lows at the crucifixion, the highest of highs with Jesus overcoming death. What strikes me as an overriding theme of Passion Week is humility: the humility...
read more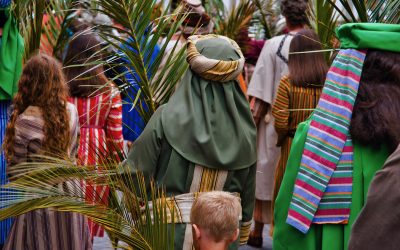 As Jesus rode into Jerusalem for the last time, his disciples thronged around him, cheering him on. When religious leaders told him to calm his followers, Jesus told them that if the people were silent, the very rocks beneath their feet would cry...
read more
COVID Protocols - Fall 2020/Winter 2021
For the safety of our community, Crawford Memorial United Methodist Church has developed detailed protocols and guidelines for church gatherings during the fall of 2020 and winter of 2021.