Paul and Jesus: How the Apostle Transformed Christianity
by James D. Tabor
Sunday mornings at 8:45
September 17 thru November 19
Our next Adult Study will begin on December 3 and meet each Sunday of Advent. The group will read and discuss the book, "Light from Afar: An Advent Devotional from Around the World." Contact the church office for more information.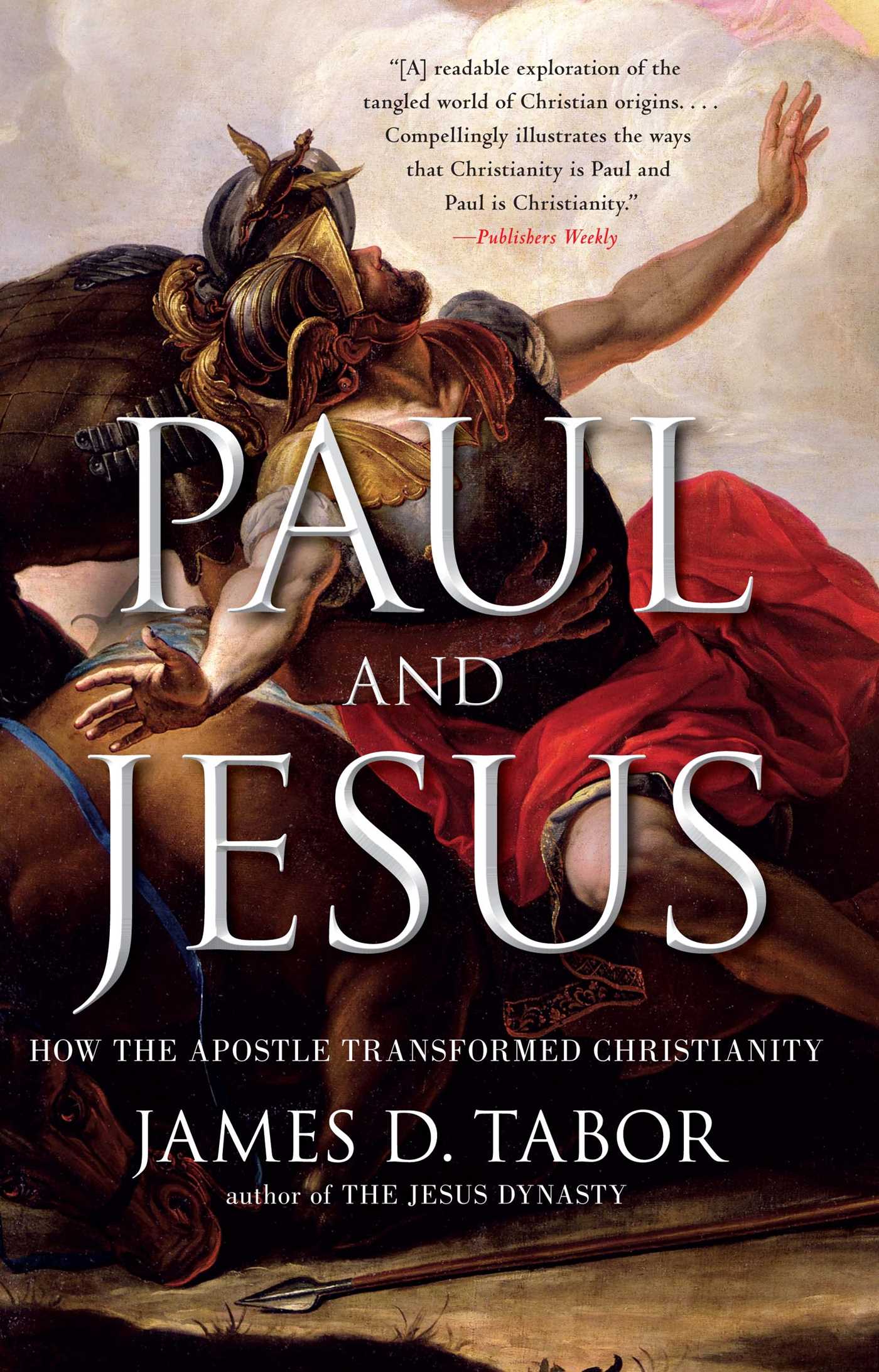 As a follow up and different perspective to our Fall 2022 study of The Brother of Jesus by Jeffrey J. Butz, Ben Crocker and Colin Simson will again lead the fall adult class discussion of Paul and Jesus: How the Apostle Transformed Christianity by James D. Tabor. The group will meet in the Crawford Room (aka the Parlor) on Sunday mornings at 8:45am beginning on September 17 and continue through November 19.
Paul and Jesus also explores the stormy relationship between James, the brother of Jesus, and Paul.  But while Butz concentrated on James, the head of the Church of Jerusalem, Tabor concentrates on the upstart "apostle," Paul.  As Tabor writes, "Paul offered a new and different message – a 'revelation of Jesus Christ' that had now been revealed only to him as the Thirteenth Apostle – 'last but not least.'"  Paul transformed the message of Jesus from earth to heaven…(Paul) redefined the role of the Messiah, the kingdom of God, the people of Israel, and the revelation of the Torah to launch his brand of Christianity on a collision course with Judaism and pave the way for a new and separate faith."
Copies of the handouts are available to download, here:
Week 1
Course Outline
Introduction
Chronology
Week 2
Week 3
Week 4
Week 5
Week 6
Week 7
Week 8
Week 9
Week 10
Crawford has several active small groups that meet weekly for conversation and devotion.  All are welcome!  If you are interested in a group (or groups!) please contact the church office at office@crawfordumc.org or 781-729-5056 for more details.
Women's Prayer Group
Wednesdays at 7:00 am in the parlor. Please join us for prayer and devotions using the Upper Room. (Copies available at the church)
Men's Group
Tuesdays, 8:30 a.m., various locations.  Please join us for prayer, devotions, and coffee.
Thursday Morning Small Group
Start your Thursdays with a cup of coffee with friends over Zoom at 8:00 am!
Join Zoom Meeting
Meeting ID: 862 7549 1525​, Passcode: 1PsfYF