Crawford has a vibrant Music Program with a Chancel Choir, Handbell Choir and Children's Choir.  It is led by our Music Minister, Logan Henke and accompanied on piano and organ by Helena Veranian.
While the choirs cannot meet in person at this time, the Chancel Choir continues to make great music using a collaborative music making app.  We would love to for you to join in!
All are welcome and encouraged to join our choirs.  Questions? Logan can be reached at music@crawfordumc.org.
Selected and commentated by Logan Henke, Music Minister
You can see more here.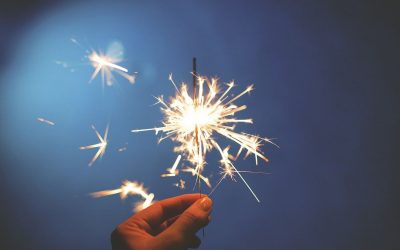 This week's Musical Meditation will be the final installment before taking a break for the summer. With late, warm evenings upon us, I'm thinking of Sure On This Shining Night by the quintessential and vastly underrated American composer, Samuel Barber. The text, by...
read more
Musical Groups – September through June
Chancel Choir
Thursdays @ 7:30 pm in the Music Room
The Chancel Choir is Crawford's most active music group. Composed of professional and amateur singers, this group blesses Crawford each and every week with their music ministry. Those who are 16+ are encouraged to join us. The group sings everything from classical to gospel and contemporary. If you believe that the spirit is calling you to sing, we invite you to attend any Thursday rehearsal so you can see if you like it before you officially join.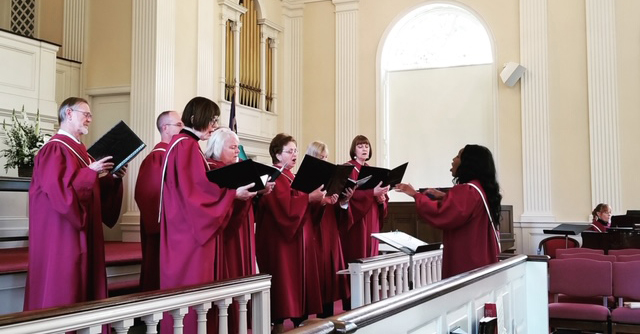 Bell Choir
Thursdays @ 6:30 pm in the Music Room
Through a generous donation in 2004, Crawford acquired a full set of handbells and handchimes. Our group boasts a ringer as young as 11 years old and they are a strong and dedicated group. We could always use more Bellers! Those who are 10+ are encouraged to join us. No experience is necessary and if you are not sure what to do you will be paired with a more experienced ringer who will be your mentor until you become proficient. The Bell Choir ministers 1-2 times per quarter and we would be delighted to have you. Special times of note are during Advent, Christmas, Lent, and Easter seasons.

"I love the bells, it is the highlight of my week!" Laura Hankin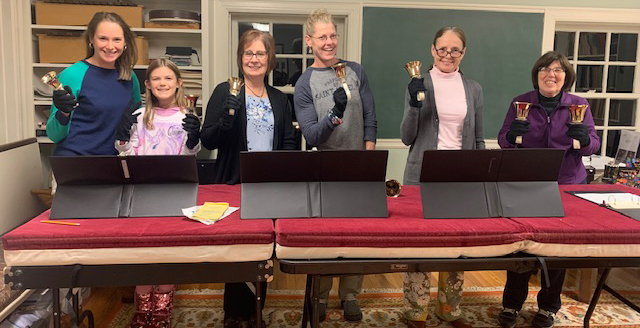 Children's Choir
Sundays @ 9:30 am
This wonderful group of children meets on Sundays for a sing-along session. Children ages 5-11 are encouraged to attend with their parents, and older children ages 11-15 are encouraged to help the little ones on Sunday morning. Our team is blessed to have Greta Rubenstein lead the children in warm-ups and Jessica Rubenstein as the second adult alongside the Music Minister. The children minister for the congregation once a quarter and we invite and encourage you to come out and support your child in the arts!
Special Ensembles and Other Opportunities
If none of these appeal to you yet you play an instrument, our Music Minister is available to arrange special ensembles or for you to be a soloist during the service. We encourage our community to use their gifts in the service of others. One of our members, Bryan Hilliard, is a professional trumpet player and owner of Occasional Brass & Strings. He often joins the 10:45 am service, and brings in professional musicians for Christmas, Easter, and other special occasions.