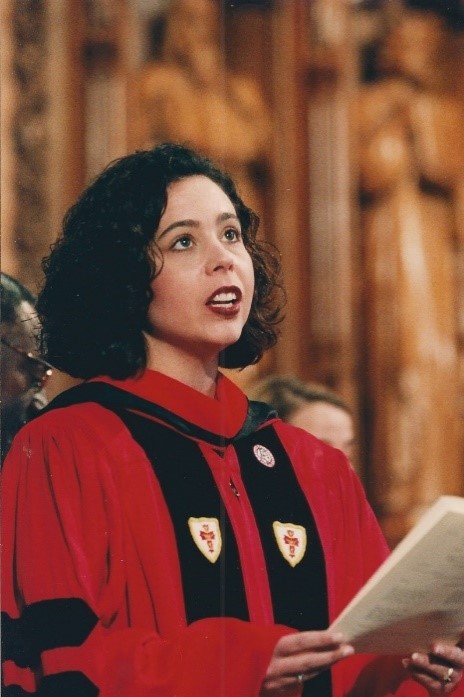 Hope Luckie
The Rev. Dr. Hope N. Luckie came to Crawford in July of 2016. From congregational ministry to university chaplaincy, Hope is familiar with the creative opportunities found in all kinds of ministries.
An ordained elder in the United Methodist Church, Hope received her Doctor of Ministry in Ecumenism and Interreligious Dialogue from Wesley Theological Seminary in Washington D.C. She also holds a certificate in Muslim-Christian Dialogue and Collaboration from the Washington Theological Consortium. Hope has a Master of Divinity degree from Boston University's School of Theology where she specialized in spiritual formation and direction and a Bachelor of Science degree from Florida State University where she was a research assistant in the study of reading processes in children.
Embracing times of transition, Hope enjoys walking with people as they ask the hard questions of identity, vocation, and value. These questions were foundational for her service as University Chaplain at Boston University and Illinois Wesleyan University. During the last few years, Hope has taught at Andover Newton Theological School and Boston University School of Theology. She continues to be in a relationship with both schools through her supervision of students in formation for ministry.
Hope loves the Red Sox and SEC football. When there is time, she enjoys traveling, sailing, surfing, listening to jazz, eating great food, and getting to know diverse communities of people. Hope and her husband, Matthew Grasse, have two children: Gabriel and Eden.  They also have two furry felines named Mary Magdalene (Maggie) and Mary Cleopas (Chloe).