The first in a series of sermons on the topics and questions you have submitted. That opportunity is not closed, so keep sending them, and the series will go on as long as we have new topics submitted.
Is there something wrong or shameful about being a skeptical, questioning Christian?  I would love to have a church filled to overflowing with skeptical, questioning Christians.
After you've watched, be sure to subscribe to our channel!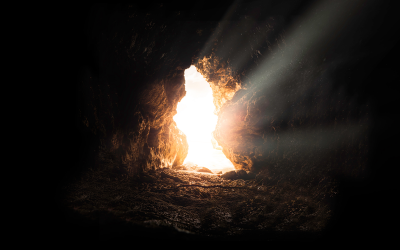 When Mary Magdalene goes to the tomb on Easter morning, John's gospel tells us that it was still dark. The Resurrection happened in the night. Even as the disciples grieved, the promise had been fulfilled. But it took Mary's...
read more
April 11, 2021 Skeptical Text: 1 Corinthians 13:8-12 — Watch or Read
April 4, 2021 While It Was Still Dark Text: John 20:1-18 — Watch or Read
March 28, 2021 Rock Concert Text: Luke 19:29-40 — Watch or Read
March 21, 2021 What's It All About? Text: 1 Corinthians 13; Luke 10:25-37 – Watch or Read
March 14, 2021 Joy or Happiness Text: Philippians 4:4-7– Watch or Read
March 7, 2021 There's a Rabbit in My Engine Text: Hebrews 11:8-16– Watch or Read
February 28, 2021 Forgive Us Our Debts Text: Matthew 6:9-15– Watch or Read
February 21, 2021 Swearing to Be Faithful Text: Matthew 5:33-37– Watch or Read
February14, 2021 A Generous Helping of Fruit Text: Matthew 5:38-42 — Watch or Read
February 7, 2021 Out of the Mouth Text: Proverbs 10:17-21; Matthew 15:10-20– Watch or Read
January 24, 2021 The Long Week Text: Galatians 5:22-23 — Watch or Read
December 27, 2020 By Another Road Text: Matthew 2:1-12 — Watch or Read
December 20, 2020  Transformation in Whoville 2020 Text: Luke 2:1-20 — Watch or Read
December 13, 2020  The Shepherd Channel Text: Luke 2:8-16 — Watch or Read
November 29, 2020  Bending Low Text: Luke 13:10 -17; Isaiah 40:1-5– Watch or Read
November 22, 2020  Street Clothes and a Hat Text: Philippians 2:5-11– Watch or Read
November 15, 2020  Love the Spider Text: 1 John 4:18– Watch or Read
November 8, 2020  What She Did for Love Ruth 1:11-19a; John 15:9-17– Watch or Read
October 25, 2020  New Skins for New Wine Text: Mathew. 9:14-17; John 3:1-10 — Watch or Read
October 11, 2020  Knocked off Our High Horse Text: Acts 1-19– Watch or Read
September 27, 2020  Grow Text: Psalm 1– Watch or Read
September 20, 2020  Water into Wine Text: John 2:1-11– Watch or Read
September 13, 2020  The Greatest of These Text: Luke 10:25-37, 1 Corinthians 13– Watch or Read
August 30, 2020  Why Are We Here Text: Genesis 2:1-9, 15-23; Exodus 20:8-11 — Watch or Read
August 23, 2020  Dominion Text: Genesis 1:28 — Watch or Read
August 16, 2020  Genesis Text: Genesis 1:1 — Watch or Read
August 9, 2020   The Gift Text: Genesis 33:1-17 and Luke 15:11-32 — Watch or Read
August 2, 2020   The Emptying River Text: Genesis 32:22-31– Watch or Read