This week, the nation is focused on the 20th anniversary of the 9/11 attack, which remains the deadliest terror attack in world history. Across the two towers, the Pentagon, and the Pennsylvania field, 2977 people were killed and more than 6,000 others were injured. We have only just now ended the war that attack began.
But while 9/11 was a single day of terror, we are still in the grips of something infinitely worse. Over 650,000 Americans have died from Covid since the start of the pandemic. Over 32,000 have died in the US just in the past 28 days. And the war on science, truth, and compassion that has ensued is merely in its infancy.
This Sunday we are going to talk about the ways that grief and traumatic events dismember us and how we can heal through re-membering instead of merely recalling those wounds. When done with love, we can re-member the past in a way that creates a strong foundation for moving into the future, whether we have been dismembered by events in our world or in our individual lives. It takes us all, together. Will you join me?
After you've watched, be sure to subscribe to our channel!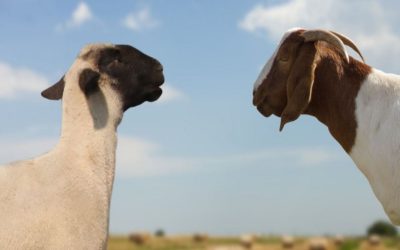 People ask questions related to heaven and/or hell, so I try address them with the only time Jesus gives us any detailed picture of how such judgments are made. The Bible passage is probably familiar to many of you; it's Matthew 25: 31-46. While...
read more
September 12, 2021 Remembering Text: Deuteronomy 6:1-12 — Watch or Read
August 29, 2021 Sheep or Goat? Text: Matthew 25:31-46 — Watch or Read
August 22, 2021 The Covenant of Baptism Text: Genesis 9: 8-17; 1 Corinthians 12:12-13 — Watch or Read
August 15, 2021 Images of God Text: John 4:1-42 — Watch or Read
​August 8, 2021 Sabbath Text: Exodus 20:8-11; Deuteronomy 5:12-15– Watch or Read
August 1, 2021 Communion, Truth and Justice Text: 1 Corinthians 11:17-34 — Watch or Read
June 27, 2021 The Offering Text: John 4:7-12; Numbers 18:21-29 — Watch or Read
June 20, 2021 What Can I Say? Text: Romans 12:15, John 11:35 — Watch or Read
June 13, 2021 The Real Question of Job Text: Job 1:1; 2:1-10 — Watch or Read
June 6, 2021 Where Are the Prophets Text: 1 Corinthians 14:1-5 — Watch or Read
May 30, 2021 How to Understand the Trinity Text: John 1:1-5, 10-18 — Watch or Read
May 23, 2021 Can These Bones Live? Text: Ezekiel 37: 1-14 — Watch or Read
May 16, 2021 Finding Hope Text: Lamentations 3:1-3, 19-24– Watch or Read
May 9, 2021 Honoring Parents Who Don't Deserve It Text: Exodus 20:12, Mark 7:1-12 — Watch or Read
May 2, 2021 What Are We Doing in Communion? Text: Luke 24:13-35 — Watch or Read
April 18, 2021 Why Did God Allow the Pandemic? Text: Luke 13:1-9 — Watch or Read
April 11, 2021 Skeptical Text: 1 Corinthians 13:8-12 — Watch or Read
April 4, 2021 While It Was Still Dark Text: John 20:1-18 — Watch or Read
March 28, 2021 Rock Concert Text: Luke 19:29-40 — Watch or Read
March 21, 2021 What's It All About? Text: 1 Corinthians 13; Luke 10:25-37 – Watch or Read
March 14, 2021 Joy or Happiness Text: Philippians 4:4-7– Watch or Read
March 7, 2021 There's a Rabbit in My Engine Text: Hebrews 11:8-16– Watch or Read
February 28, 2021 Forgive Us Our Debts Text: Matthew 6:9-15– Watch or Read
February 21, 2021 Swearing to Be Faithful Text: Matthew 5:33-37– Watch or Read
February14, 2021 A Generous Helping of Fruit Text: Matthew 5:38-42 — Watch or Read
February 7, 2021 Out of the Mouth Text: Proverbs 10:17-21; Matthew 15:10-20– Watch or Read
January 24, 2021 The Long Week Text: Galatians 5:22-23 — Watch or Read
December 27, 2020 By Another Road Text: Matthew 2:1-12 — Watch or Read
December 20, 2020  Transformation in Whoville 2020 Text: Luke 2:1-20 — Watch or Read
December 13, 2020  The Shepherd Channel Text: Luke 2:8-16 — Watch or Read
November 29, 2020  Bending Low Text: Luke 13:10 -17; Isaiah 40:1-5– Watch or Read
November 22, 2020  Street Clothes and a Hat Text: Philippians 2:5-11– Watch or Read
November 15, 2020  Love the Spider Text: 1 John 4:18– Watch or Read
November 8, 2020  What She Did for Love Ruth 1:11-19a; John 15:9-17– Watch or Read
October 25, 2020  New Skins for New Wine Text: Mathew. 9:14-17; John 3:1-10 — Watch or Read
October 11, 2020  Knocked off Our High Horse Text: Acts 1-19– Watch or Read
September 27, 2020  Grow Text: Psalm 1– Watch or Read
September 20, 2020  Water into Wine Text: John 2:1-11– Watch or Read
September 13, 2020  The Greatest of These Text: Luke 10:25-37, 1 Corinthians 13– Watch or Read
August 30, 2020  Why Are We Here Text: Genesis 2:1-9, 15-23; Exodus 20:8-11 — Watch or Read
August 23, 2020  Dominion Text: Genesis 1:28 — Watch or Read
August 16, 2020  Genesis Text: Genesis 1:1 — Watch or Read
August 9, 2020   The Gift Text: Genesis 33:1-17 and Luke 15:11-32 — Watch or Read
August 2, 2020   The Emptying River Text: Genesis 32:22-31– Watch or Read